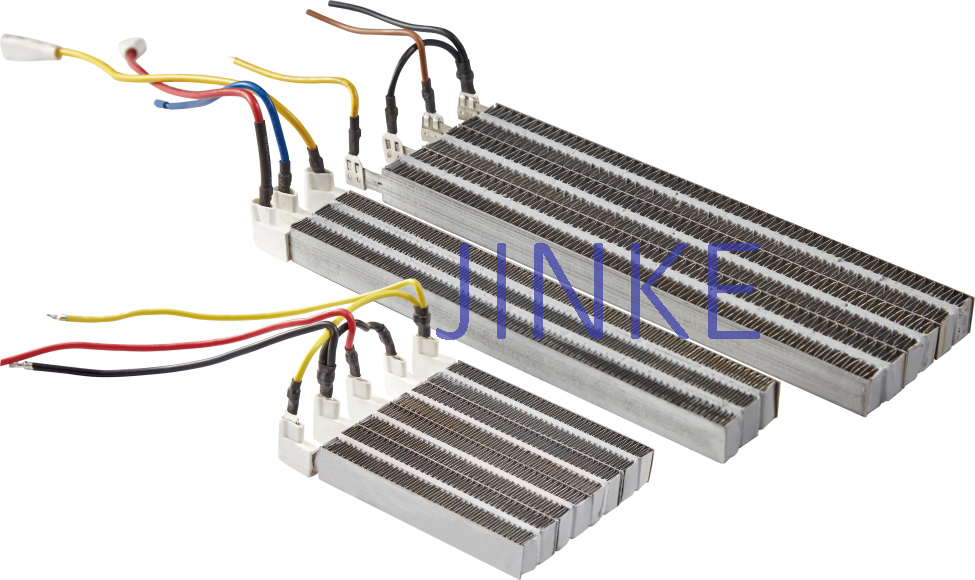 Heating element for fan heater: PTC fan heating is high efficiency dynamic heating device which consist of PTC element, heat sink fin and terminal. It can through natural cross-ventilation, heating air or a motor fan rotates at high speed to generate hot wind continuously. The heat sink fin has a large heat dissipation area and high efficiency of electrical transforming to heat. The design allows an automatic regulation of the heating power with certain ranges and can work continuously.
Main Features:
Safety, environmental protection and automatic temperature control.
Automatic adjust output power on the basis of air volume and temperature.
Strong reliability, long life.
Ultralow temperature start, heating quickly.
Without oxygen consumption
Certification and Range of Application

Certificate

Product Type

Voltage

Range of Power

Range of Size

CQC

Non-insulated

220V

50W-3000W

Length is multiple of 24mm

Width is multiple of 11mm

High is 10-24mm

TUV

Non-insulated

100-240V

300W-5000W

Length is multiple of 24mm

Width is multiple of 11mm

High is 10-24mm

UL

Non-insulated

100-120V

200W-3000W

Length is multiple of 24mm

Width is multiple of 11mm

High is 10-24mm